Two weeks ago… I said 'YES' to an incredible opportunity.
Filming for a TV feature about millennial life coaches.
To be on national TV sharing my love for coaching was definitely a "WOW! I'm living my vision!" moment!! 
---
I got the opportunity to share about the incredible results and transformation I've seen my clients create, the incredible sense of fulfilment and purpose that coaching continues to gift me, how coaching has changed my life … among others!
Later that evening I dreamed about the rest of my vision for my business and my life … with even more confidence about manifesting the rest of my 2016 vision.
Who knew that confidence, self worth, and the life we desire happens when we stretch and live out of our comfort zones? ;)​
---
It's time for us to choose courage over comfort…
Whether it's:
– Hiring additional support in your business
– Investing in working with a coach to uplevel your business
– Booking your dream travel itinerary
– Responding to that new opportunity
– Upgrading that piece of your lifestyle/business (you know what I'm talking about)
Every time we step outside our comfort zone and take action, we make forward movement TOWARDS the life and business of our visions.
What do you know you require to say YES to in order to expand to your next level – but haven't yet trusted yourself to?
---
10 Steps to Say YES & Step Outside of Your Comfort Zone

Say YES – one step at a time.

I said 'YES' to each step – one at a time – reminding myself I didn't need to jump ahead and 'figure it all out' at once.

Make conscious decisions about sharing.

In the beginning, I chose to be selective about who I shared the details of this opportunity with. I've found this is often what is required as you step outside your comfort zone into something NEW like starting your business, saying yes to a new opportunity, creating a new offer etc.

As you build your confidence and strengthen faith in yourself – so that you're not affected or triggered by what others might say – this might be what you choose to do too.

Prepare

I wish I could say I just showed up to the filming and it all went perfectly smoothly! It would make a better story than "I prepared my thoughts many times prior to the interview, practiced my main points, and collaborated with the interviewer regarding my responses so that I was confident in what I was about to say and conveyed my key points". I believe in preparing for success (the clarity really allows us to be more confident) so this was actually a big piece in my process!

Connect with your intention and vision

How do you desire this to go? What's your intention for this experience? I was laser clear on each piece that kept me in a gorgeous space! I've found that being grounded in my intention stops me from spinning on fears as when I catch myself spiralling — I go back to this connection.

Ask for support

I asked for support where I required it… My partner to watch me practice, support in keeping the house clean and tidy leading up to filming, my clients to share their experiences from coaching etc. I was so grateful and touched when everyone was more than happy to assist me – always an amazing feeling!

Show up

Now that the groundwork is done… show up for the experience! You'll find that the experience will be EASE-filled when you've done all the previous steps of this process. :)

Decompress

Immediately after we wrapped up filming, I took the evening to journal about my experience, including how proud I was of myself. Having time on my own to decompress really helps me anchor in the experience, and fully RECEIVE from it.

Celebrate

Later, I celebrated my "I DID IT!" moment and the details of what happened with Steve, my sister, and some of my dearest friends. I think celebration is such an important part of this process as it reflects celebrating what you've manifested, while showing the Universe that you've enjoyed it all and are open to more incredible opportunities!

Integrate it all

I received so many pieces from this experience, with confidence being a huge piece. I really allowed this new elevated confidence to sink in within my being…

Share

I really believe that as we share more of our experiences, our truths, and the leanings we receive – what we share adds so much value to this world and helps other people as well. I know I certainly learn a lot from what others share – so allow yourself to share your value as the completing step of this process. ;)
---
RIGHT NOW: Start making movement on that ONE piece (notice I said ONE piece, not 5, 10, or all the pieces ;) you know you require to say YES to (but might have been putting off). 
Implement the first step of this process — saying YES one step at a time — you'll be surprised what experiences you create in your life!
I'm cheering you on,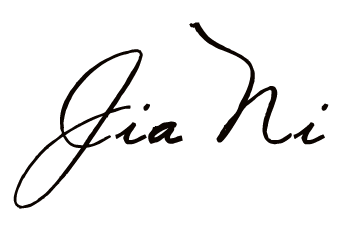 P.S. Ready to start working one-on-one with a coach to take your business and life to the next level? Click here to book in a complimentary discovery session with me.